The patented SMART Copyright process automates and significantly reduces the unit cost of registration by US Copyright Services.


---
SMART Copyright uses the same Copyrighted works feed management technique as the Press IPTC Core News version used in thousands of newsrooms and content producers.

1
Declaration of creation and timestamped recording
The declared creation deposited online or placed in the cloud folder assigned to the author by the Copyright Services will be timestamped and archived in compliance with World-class standards.
The author will be vested immediately and originally with the copyright on his creation.
---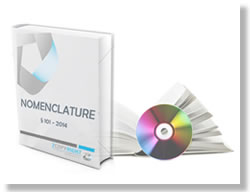 2&3
Fixation, publications and Copyright Office certificate
Second level of protection, the fixation of the work on a "tangible support" is an essential criterion of copyright.
Third level of protection, the legal deposit (INSS, ISBN) of the author's "Nomenclature of creations". These two protections maintain the confidentiality of the creations.
Public access to the publication(s) or registration thereof with the Copyright Office will only be made after the formal agreement of the author.